Challenge Sankt Pölten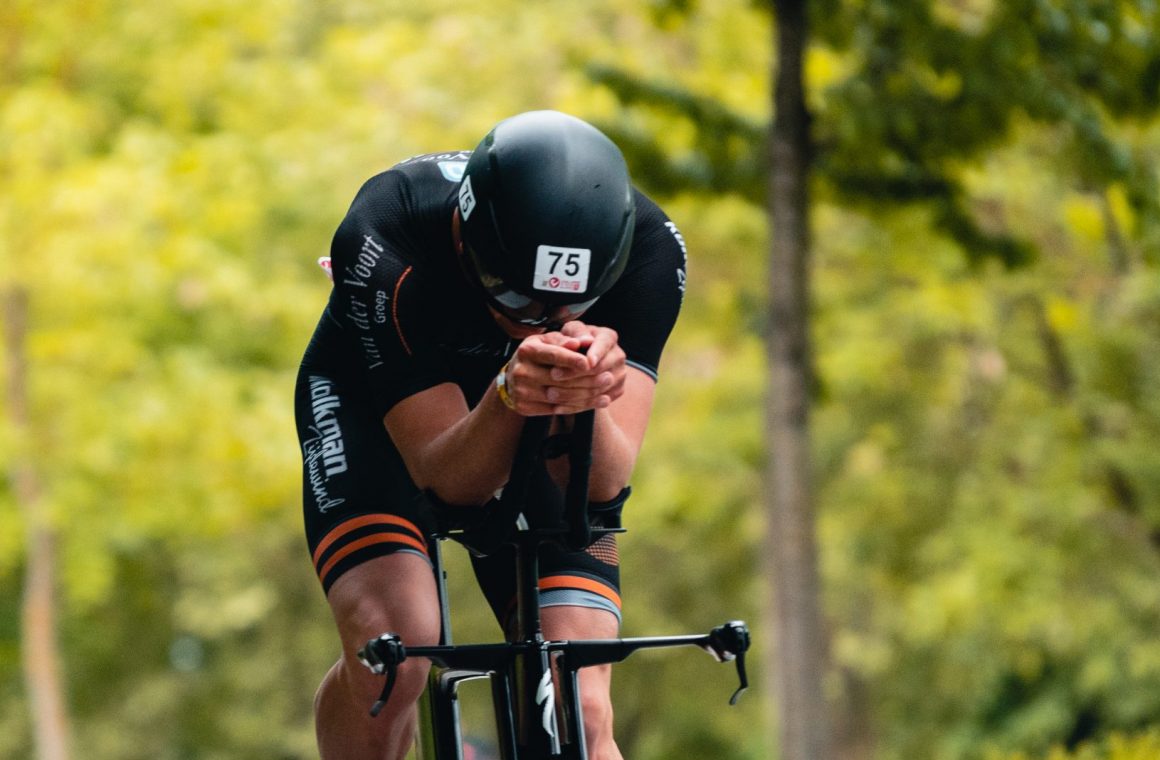 Challenge Sankt Pölten, Austria
My second race of 2021 was Challenge Sankt Pölten in Austria on the 30th of May. In the period before this race, I had many good training weeks without any injury's. In this period, I mainly focused on swimming and running and I noticed that I made a lot of progress. I went to Austria full of confidence knowing that there would be a strong racing field in this race consisting of 90 pro athletes from all over Europe.
On the day of the race, I woke up on 03:30, which was three hours before the start of the race. I went for a short run of fifteen minutes, so my body and my bowel movements could easily start-up. After that I had a light meal and ninety minutes before the start I traveled to the race location. On 06:30 the race started, I had a bad start with swimming, I got stuck in a group off swimmers and was immediately in trouble. Due to this I did not get in a good rhythm immediately and I lost quite a lot of time compared to the leading group. I lost 90" in comparison to the leading group. I was not satisfied with this at all. I came out of the water as 25th.
Once on the bike I quickly realized that I had very good legs. The morning before the race I forgot my bike computer, so I could not read power or heart rate during the race and had to feel it. The bike course was one round of 90km. The first 25km on a 3-lane highway, then 35km along the Donau River, followed by an 8km climb with 8/9% sections. Once at the top, it was a long slow descent towards the transition zone. It was a very beautiful bike course! On the bike there was a leading group of 5/6 athletes. I rode in the second group, we were approximately 2/3 minutes behind the leading group. Our group consisted of 15 to 20 athletes and therefore was quite large. With this group I also entered the second transition zone. I was satisfied with my biking part, even though I did not know what values I pedaled. I was able to keep up on the climb even though I weigh 80 kg. Quick change and I could start the half marathon. My cycling time was 2:10.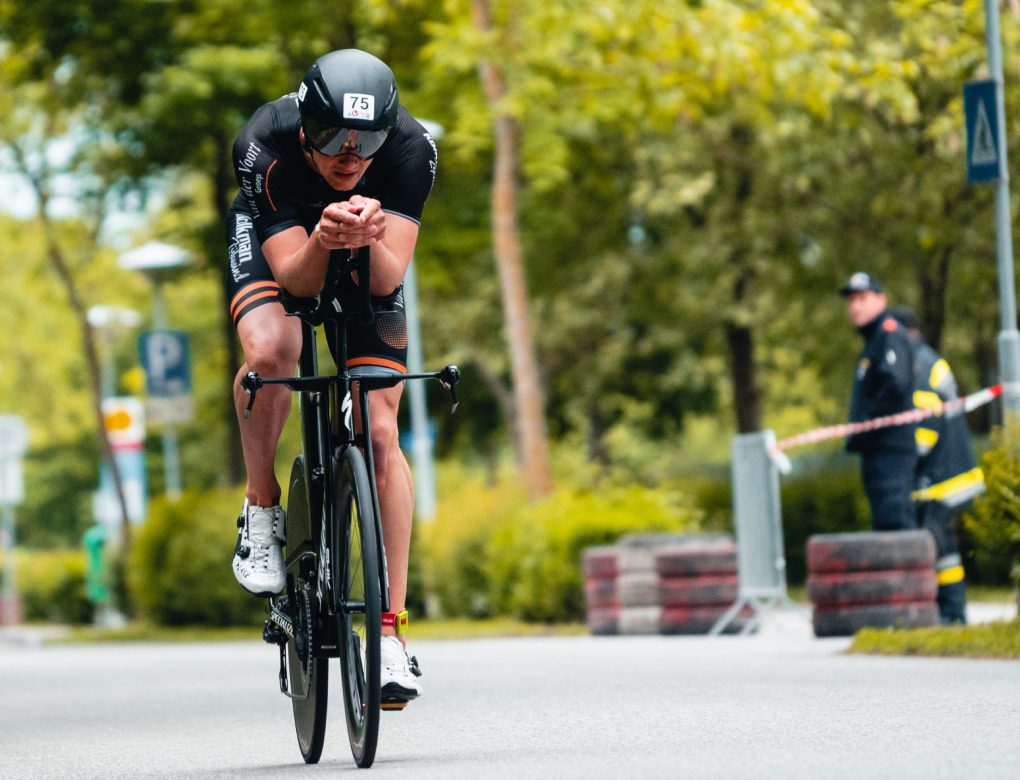 There were two laps of 10,5 km to run along a large river and through the center of Sankt Polten. I started running as 28th. The first 10.5 went according to plan and I ran towards the top 15, shortly after that I started to slow down quickly and the pace dropped a bit. Due to the fact that there was such a heavily occupied field, the differences were very small between the athletes. The last few km I had to give up a few places again and I finished in 24th place, with a running time of 1:14.
I am happy that I was able to do another race and that I could gain some more experience. I am not completely satisfied with my performance. The swimming was not good due to this I started cycling a bit too far from the leading group and I had to use much energy to cycle forward again. I was satisfied with my bicycle part. The running part went well until km 11 after this it was over and I was not able to maintain my intended pace.
To conclude, I learned a lot, gained experience from this race and obtained more knowledge on which improvements have to be made, so that these things will go better for me in my next races. My next race will be Ironman 70.3 Elsinore (Denmark) on June 27th